Terms and Conditions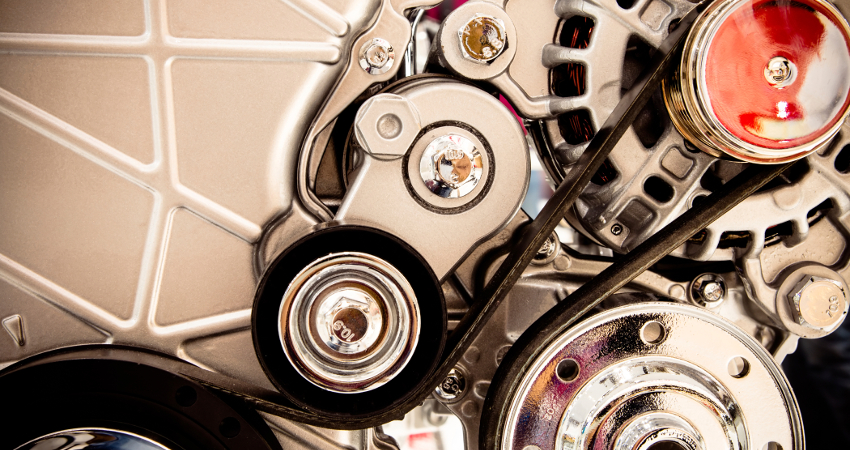 These terms and conditions apply to all purchases made from Ozwide Tools and to the use of our website.
1. Prices & Payment:
For each online order, you must pay: 1. the applicable price for the relevant goods as posted in the website and 2. the delivery and handling fee specified on the website at that time. Payment must be received before goods will be despatched.

Prices and range on this website may vary from time to time. Ozwide Tools reserves the right to change prices at any time without prior notice.

Your order and credit card details are safe and secure. All personal and credit card information provided to our online store is encoded using Secure Sockets Layer (SSL) technology, an encryption protocol that protects data as it travels over the Internet.

2. Delivery:

Ozwide Tools delivers Australia-wide on all items. Postage is automatically calculated after choosing one of our three services, Startrack, Toll Ipec or Australia Post.
If the product is going to a home address you must use Australia post as if you are not home it will go to your local Australia post store for collection.
For businesses or individuals sending to business addresses please use Startrack or Toll Ipec
Using Startrack or Toll ipec is not recomended for home addresses as someone must be there to sign for the goods otherwise it goes back to the depo and it can turn into a frustrating experience.
Ozwide Tools endeavours to deliver your purchased product as quickly as possible.
All orders are sent out immediately same day if recieved by 3.00pm EST.
If the order is urgent and requires next day delivery, please make sure you select the appropriate freight service and you will recicve the tool next day if order is placed before 3.00pm EST.
If order is not urgent and you select a slower freight service this can take up to a maximum of 5 business days depending on how rural you are located.
If using Australia post for next day services and it is urgent please first check if your post code is covered.
https://community.auspost.com.au/s/article/What-suburbs-or-postcodes-are-covered-by-the-Express-Post-delivery-network
Ozwide Tools does not accept any responsibility or liability for postage delays.

3. Returns & Refunds:

Ozwide Tools will provide a full refund for damaged / faulty goods, providing the goods are returned to us within 14 days of the date of despatch. We reserve the right to refuse a refund if the merchandise is not in its original, unused condition with all packaging and tags intact. Products that have been damaged due to obvious misuse will not be returnable and all sale items are non returnable unless faulty.
If the customer has incorrectly chosen the wrong tool specified for that vehicle, Ozwide Tools is here to help. Please call for assistance on 1300 80 60 65 and our staff will kindly assist, however please be aware that you will have to pay for the extra freight costs.

Before returning any item customers must contact Ozwide Tools to receive a returns authorisation number. You may need to take photos and send to us prior to returning.

4. Your Account:

You agree to take responsibility for the safekeeping of your user name and password. You are liable if your username or password is used by an unauthorised person. You agree to release and indemnify Ozwide Tools in connection with any use (whether authorised or unauthorised) of your username or password. Ozwide Tools reserves the right to suspend or cancel your account at any time without prior notice.

5. Photographs:

Oz Wide Tools aims to include up-to-date photographs of all products on this website. However, at times our product photographs may differ from the actual goods slightly. Various manufactures for example may be out of stock of a partcular product so to avoid running out of stock we may source the same product somewhere else which may be packaged slightly different but has the same application.

6. Privacy:

Ozwide Tools will comply with our Privacy Statement. Ozwide Tools will not reveal your personal information to external organisations except for the purposes of fulfilling your order.

7. Links to Other Websites:

From time to time this website may also include links to third party websites. These links are provided for your convenience, to provide further information. They do not signify that we endorse the website(s). We have no responsibility for the content of the linked website(s).

8. Copyright:

This website contains material which is owned by or licensed to us. This material includes, but is not limited to, the written content, design, layout, look, appearance and graphics. Reproduction is prohibited!

9. Liability:

Your use of any information or materials on this website is entirely at your own risk, for which we shall not be liable. It shall be your own responsibility to ensure that any products, services or information available through this website meets your specific requirements.
Ozwide Tools cannot be held responsible for any damage caused by using any tools we stock in any way. Always use a reputable manual or data source when working on vehicles.
Ozwide Tools and our partner Mechanics Tool Hire is not affiliated with any vehicle manufactures and any OEM numbers listed are for reference only as these tools are not OEM tools made by the car manufacturers unless stated.


10. Changes To Terms:

Each order is governed by the terms and conditions current when the order is placed. Ozwide Tools may add to, delete or otherwise change these terms and conditions without notice. It is your responsibility to read and understand these terms and conditions each time you place an order.

11. Applicable Law:

Your use of this website and any dispute arising out of such use is subject to the laws of Australia.